Success Stories

Check out some of our success stories...
We also have over sixty-five 5 star reviews on our Facebook and many more on Google.

Word of mouth means everything. If you are local, ask around.
Our clients are very happy to show off their well-mannered companion and tell you about their experience training with us.

Freedom K9 is highly recommended by several Veterinarians, Groomers, Rescues, Pet Professionals, and even other Dog Trainers.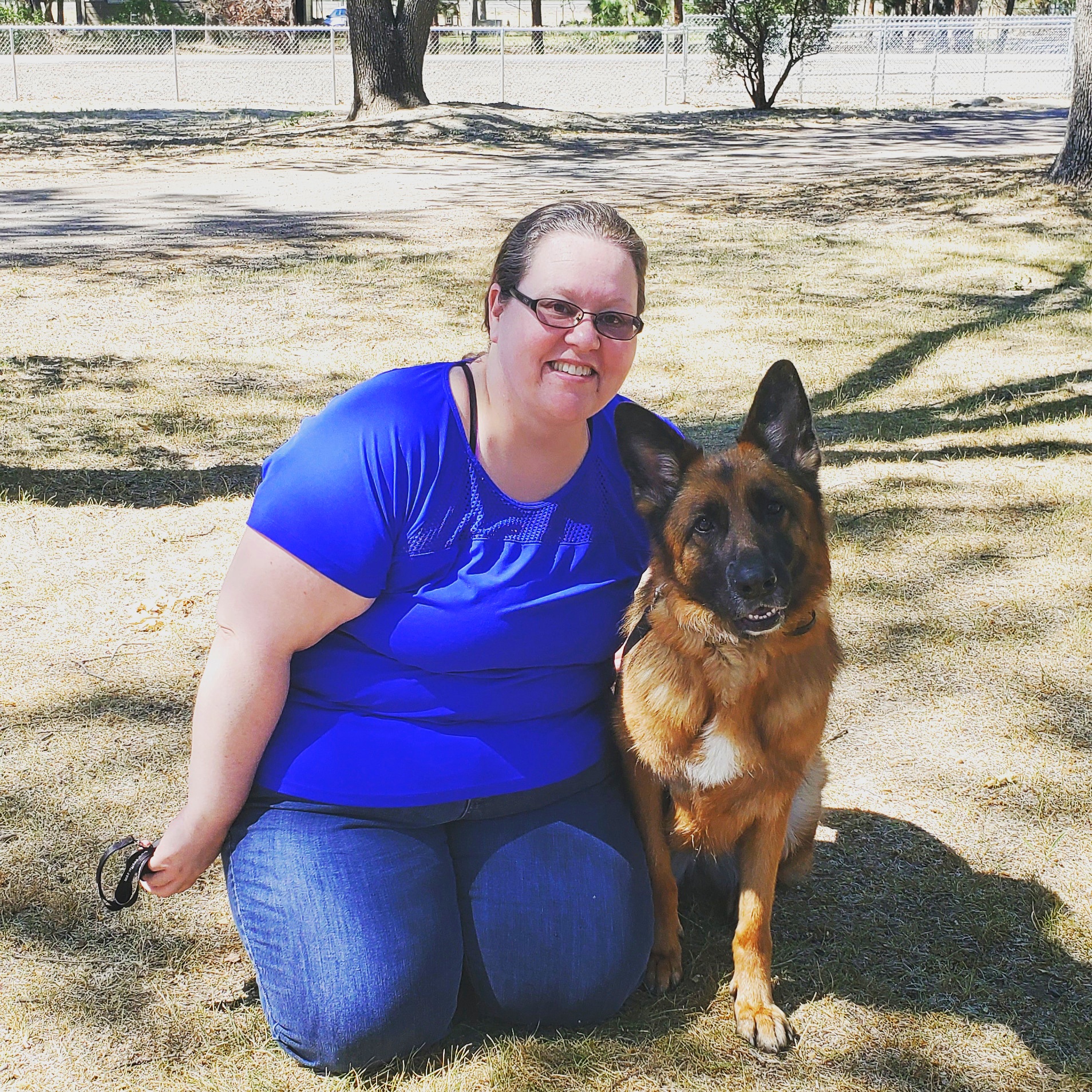 Saffron had become dog reactive, barking at every sound/smell, keys jingling, she ignored commands and would continue to bark/lunge until physically moved. Walks had become a loathsome chore. Saffron went to board/train at Freedom K9 for 3 weeks and the change is huge! I now look forward to our morning walks as Saffron walks nicely in heel position, is attentive and no longer lunges or pulls on leash. Afterwards she settles calmly into place on her raised bed. A simple no stops any nonsense that may arise from time to time and no more jumping up to bark at every sound/smell. I look forward to working more with Kindle and her team at Freedom K9 and highly recommend them.
---
Nycki & Saffron, Redding CA (Freedom Program)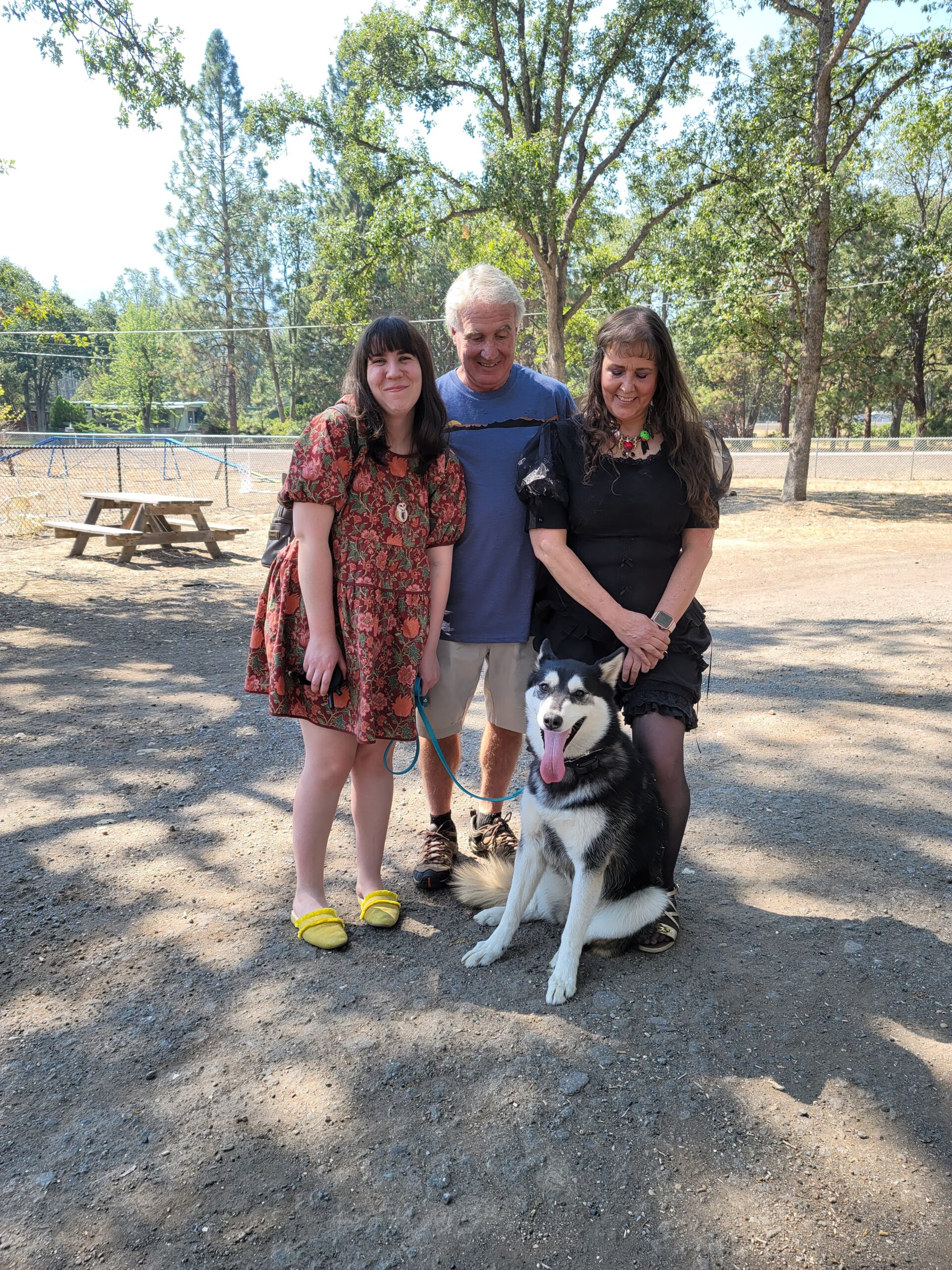 Freedom K9 saved my dog's life. When Keeva (Husky/Malamute) lunged at the veterinarian, I knew I had a problem---but I had no idea where to turn. She was so reactive and aggressive, with people and with other dogs. She had bitten people, and attacked the neighbor's dogs, even though we tried our absolute best to manage her with leashes and fences/gates. She had bitten everyone in our household at least once, and was almost impossible to handle. She had terrible anxiety, and was scared of random things like folded blankets and balloons---sometimes she would just stare at ceilings. Her prey drive was incredibly high, and I was so scared that her aggression would escalate to the point of no return, and that I would have to put her down. I couldn't stand it, and I just didn't know what to do. THANK THE UNIVERSE that I found Freedom K9! I can't even properly express my relief and my gratitude. My family is so lucky and thankful! When I first met Kindle, during the consultation, my fears and my exhaustion boiled over and I just cried. She was so sympathetic and comforting, and I saw her watching Keeva and taking notes the entire time. She was very realistic with her promises, and her observations about Keeva were insightful and educated. Our only option was the "Board and Train" program, which is utterly amazing, life-changing and MOST IMPORTANTLY literally life-saving! I remember asking Kindle if she thought that she could help Keeva, and she said that she was sure that she could, and that she's actually had success with feral dogs in the past! I thought that was really incredible. When we dropped Keeva off for the program, she was so aggressive and scary---but Kindle was calm and brilliant, and handled her like an absolute champion! At that moment, I just KNEW that everything was going to be okay! We were blessed with daily updates, pictures and videos the entire time that Keeva was away, and it was so amazing to watch her blossom and flourish under Kindle and Hannah's care. I'm so proud of my dog! Thanks to Freedom K9, she's more confident than she's ever been! Keeva is working so hard every day, and we were given tools and information to further her training at home, and help make her the best dog that she can be! I love taking her for walks these days, and am currently at the jaw-dropping stage of "no leash" strolls around my neighborhood, where my neighbors are constantly smiling and asking me if she's doing good! She can still be a bit jumpy and skittish sometimes, but the vast improvements that I've seen lead me to believe that we're going to get better and better with time. I'm so hopeful for the future, and it's all thanks to Freedom K9. Keeva is now a cuddle bug, and she's getting so comfortable with herself and her family! The happiness that I feel is almost impossible to put into words. Kindle and Hannah are phenomenal, knowledgeable, gracious human beings! You can ABSOLUTELY trust them with your dog! I'm so glad that I did. ☺ Thank you Freedom K9!!!
---
Heather Crispi & Keeva, Mt. Shasta CA (Behavior Modification Program)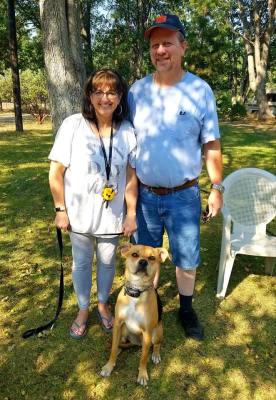 "We adopted our Waffles at 8 weeks old. She's not yet two. Clearly, we didn't look at dog ownership like parenting because this dog was a brat! Bad Manners, Escape Artist, and Showing Aggression. She was unpredictable and we were advised to let her go. When we met Kindle, we were desperate to keep our precious pup. Kindle assured us all would be well. And... after a MONTH of Board & Train, we have the most wonderful dog and a much happier home. Waffles learned a lot, but we have learned more. She heels, sits, stays in 'place', doesn't jump on us or the furniture, and best of all - she stays home!!! She is a better version of her silly smiling self. We use prong collar, e-collar, and muzzle. Kindle is truly amazing. She's well-educated in this field, very kind, and wise beyond her years. Kindle, Megan, and family/staff clearly enjoyed and loved our naughty dog. A life-changing experience. Kindle and company are part of our family now. We are all so very happy"
---
The Orr Family & Waffles, Yreka CA (Behavior Modification Program)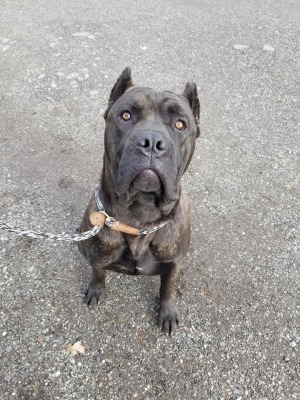 "I took Magnus, my 1 year old 90+lbs Cane Corso to Freedom K9 because I needed help with his leash manners and coming when called. After a month in the board and train program I have a totally new boy! He's a joy to take on walks now as he stays right by my side even with distractions and there is no pulling on the leash(which my shoulder is so thankful for). He now loads into my pick-up on command and without "help". Best of all he can be down in the field 60+yards away and I call his name and say "come" and he runs to me, no more looking at me and then ignoring me or turning and going the other way, just a look and an immediate reaction. It's so wonderful to have him behave so well now. It was not easy leaving him but it was so worth it for the amazing boy I got back. I also appreciated the training that I got so I could continue to enforce his good behavior. I can't say enough good things about Kindle and her crew, they are great!"
---
Brandy & Mangus, Yreka CA (Freedom Program)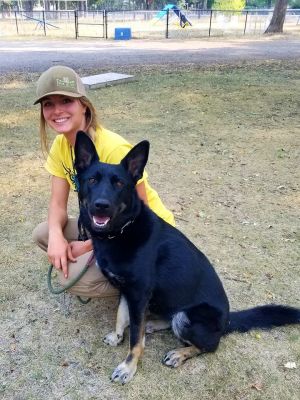 "I had always wanted to rescue a dog, so when I finally felt comfortable to take on the responsibility I found a beautiful 1.5 yr old female mutt and just fell in love. BUT After several frustrated months of a dog that just ignored my every command unless she 'felt' like listening, I was convinced I'd never be able to take her safely outside of the house. I'd already been to another trainer, who trained through positive methods only, with zero success. She simply didn't respect my commands or care what I thought about it. But... three weeks with Kindle my lazy, unfocused, weirdo German Shepherd/Husky has near perfect response to every command, even recall! I can put her into a heel and she will stay there OFF LEASH for miles of hiking. Kindle's methods truly work, especially for dogs who need a little more discipline. I plan on coming back to her for any and all things dog."
---
Mallory, Yreka CA (Liberty Program)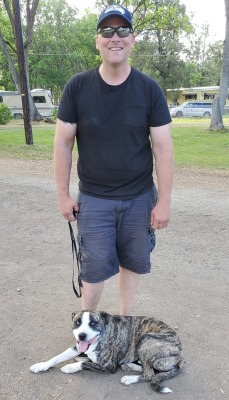 "About a month and a half ago Rex was was jumping on people, chasing animals, acting aggressively and just not listening. Saw a lady and her VERY well behaved dog at Greenhorn park and she recommended Freedom K9 to me and I called the next day. It was one of the best calls I have ever made and worth every penny! Kindle showed me how to communicate with Rex and now he is an obedient, well mannered dog and I get compliments on him ALL THE TIME! I cannot recommend the program enough. Kindle and Freedom K9 rocks!!!"
---
Todd Gusass & Rex, Yreka CA (Liberty Program)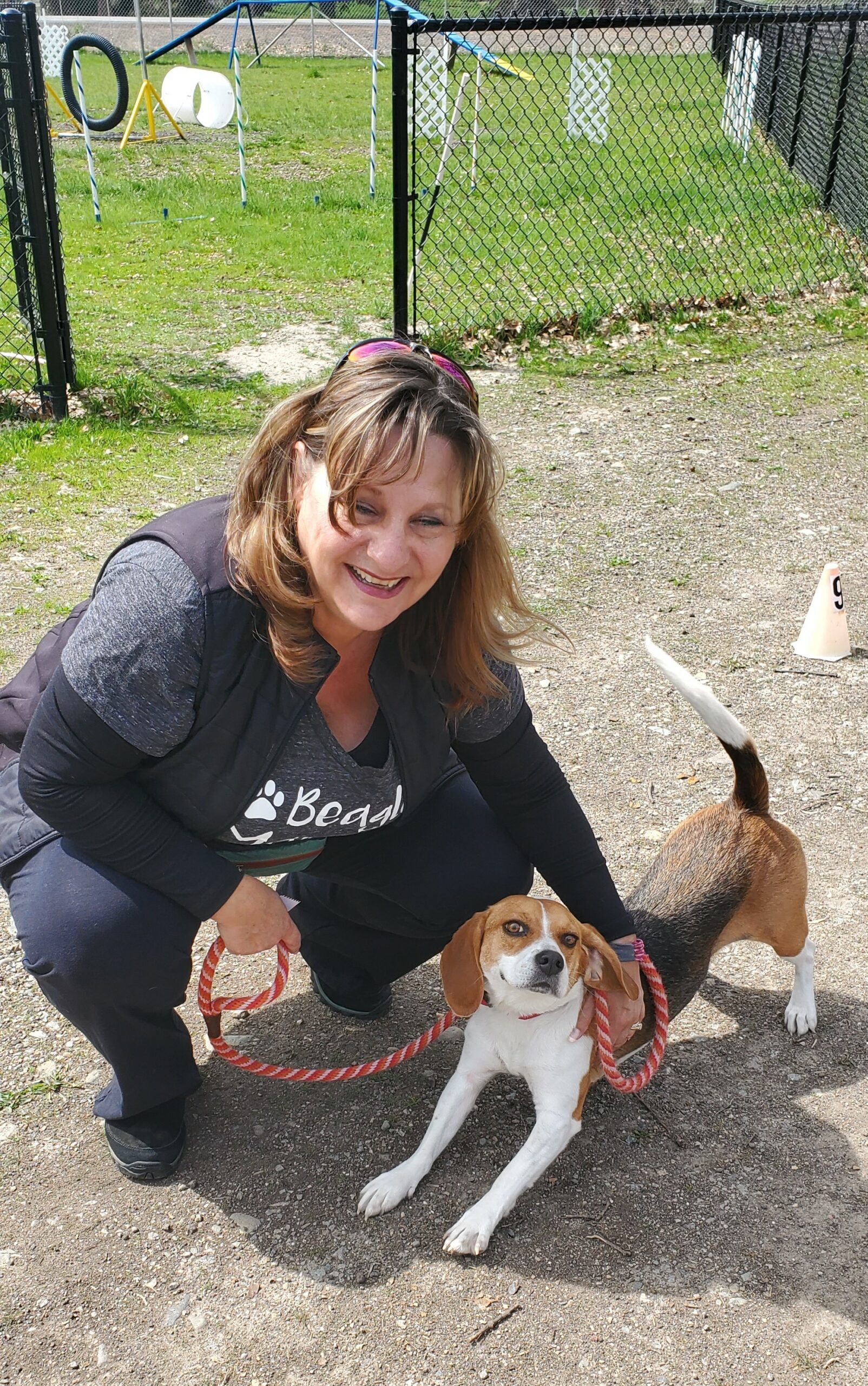 "10 months ago we welcomed 2 eight week old BEAGLE sister puppies into our home. Kindle was not our first trainer. I found "Kamp Kindle" after I had put them through Puppy Clicker training. That style was not for us. Add to that, we have been cat owners as adults and dog owners in childhood only. To say we have come to rely on Kindle (and her staff, salute to Megan) is not an exaggeration. I believe she works the whole team as a unit when she trains your dog. We are on journey with Freedom K9 with the goal to allow our girls to companion serve in hospitals. I am confident that Kindles's professionalism, dedication and expertise will get us there...eventually, they are Beagles! Every dog is as personal to her as her passion for humans and canines to have mutual respect. She is kind, she is smart and what she does is soooo important."
---
Michelle, Mt. Shasta CA (Freedom Program)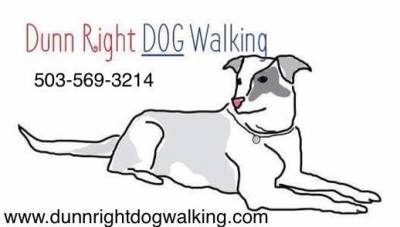 "I have my own dog walking business and Kindle's balanced and calm training guidance is going to be of great help for me in creating a safe and comfortable walk for all types of client dogs. Kindle is knowledgeable, friendly and very good at teaching and explaining what to do. If you have simple or complex problems with your dog you should give Kindle a call. I am already looking at my calendar to schedule more lessons."
---
Jess, Grants Pass OR (Walk Doctor)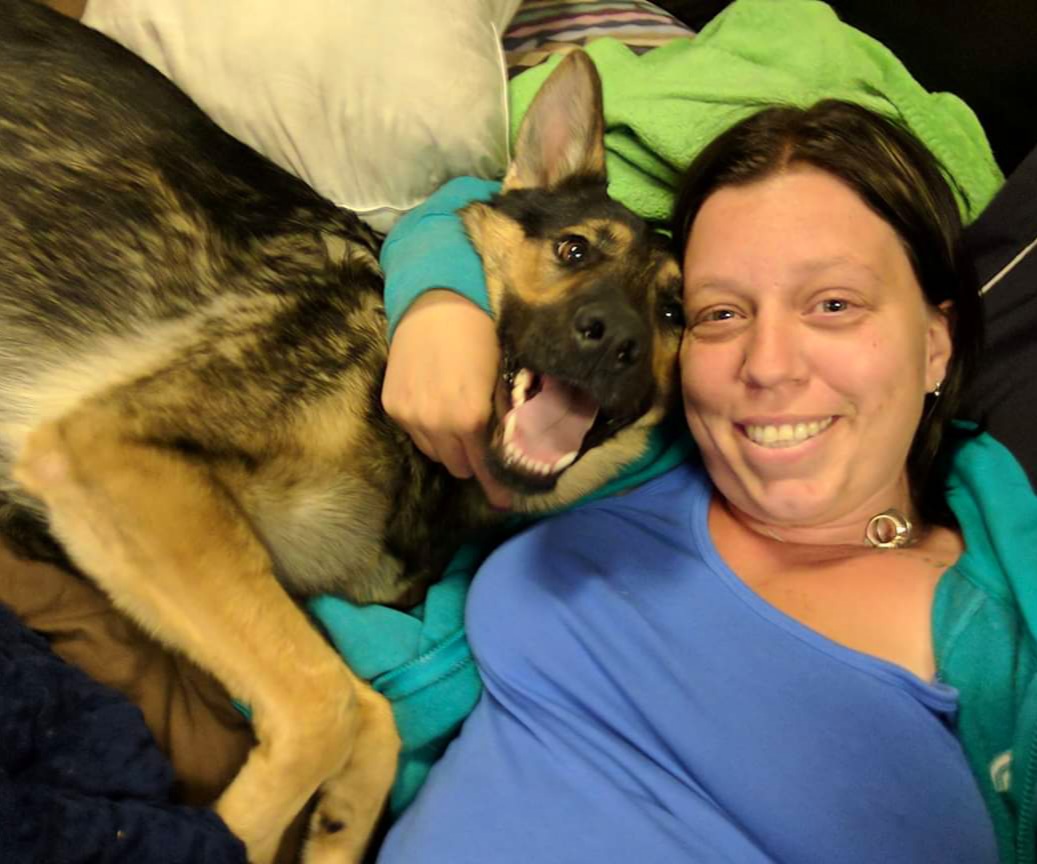 "The best of the best. I highly recommend this training facility. My aggressive German Shepherd with a bite history is thriving after the behavior modification program. I can't say enough to explain how thankful I am."
---
Kristy, Mt. Shasta CA (Behavior Modification Program)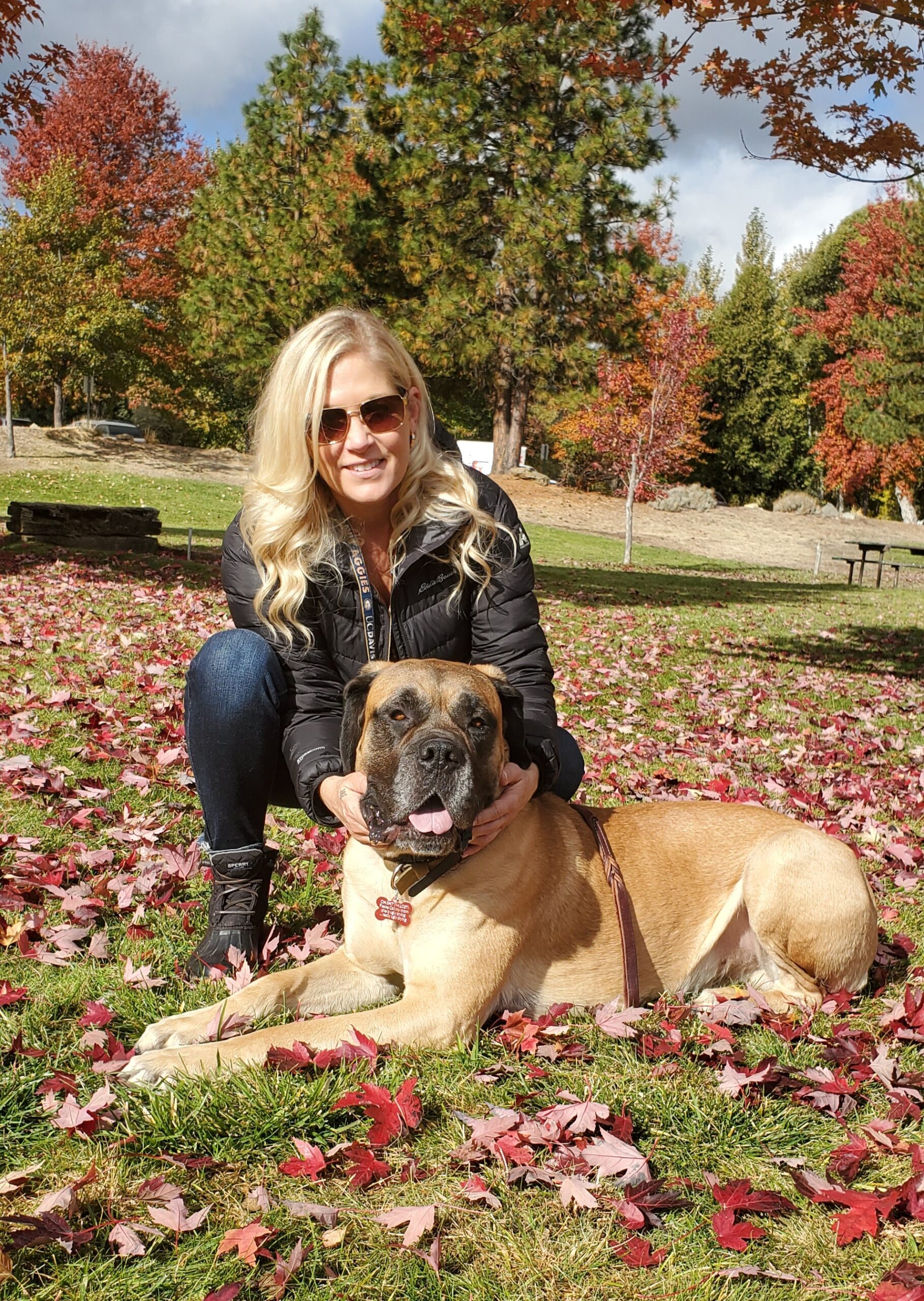 "Kindle is very knowledgeable of various breeds which only enhances the training experience. I highly recommend Kindle and Freedom K9 for any behavior problems and basic training for you and your pup. I learned so much about my dog's breed, behaviors and was able to connect with my boy to enjoy his company wherever we go."
---
Michelle Kerr, Yreka CA (Liberty Program)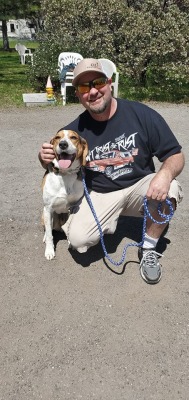 "This was the best instructional training i have ever experienced. Kindle was perfect in giving our family the right tool's, to make our pupp (JAMMER)a well minded boy....we re very thankful for our training as owners also....*what a fantastic program*"
---
Travis, Yreka CA (Liberty Program)